Many workplace occasions deserve a "thank you". Use these appreciation quotes to let your team and employees know how much you appreciate them:
Peer-to-peer recognition.
Thanks for your help in making a difficult task....easy! Appreciate the support.
Thank you so much for all of your effort to assist our client. Your efforts are greatly appreciated by our client and the team.
Thanks so much for the work on the proposal...you went above and beyond getting this done so quickly.
Thank you so much for the help. You are always there when I need you.
Thanks for all your help and support. I don't know what I would do without you.
Thank you for always being willing to jump on calls last minute to help out our clients!
I don't say this as often as I should - thank you for the million things you do that make my life easier! You rock!
Thank you for always going above and beyond for our clients! Our clients always appreciate your creative contributions.
Thank you for always being on top of our client's requests.
__________
Recognition Tip: Use any of this employee thank you quotes and put a smile on someone's face!
__________

Managers: appreciating your team.
Thank you to everyone for all you are doing in this challenging time. We have some great momentum and some great year-to-date results. Go, Team!
Your hard work in difficult moments does not go unnoticed.
Thanks for the great presentation today.
Nice discovery work on our latest opportunity!
Thanks so much for today's webinar. It was excellent!
Thanks for always providing excellent customer service to our clients!
Thank you for all your support in onboarding our new associate!
Folks, thank you so much for all your hard work with our prospect. The path to this point has been full of glorious effort. I am confident we put our best foot forward and am optimistic about moving forward in the process. We could not have gotten here without all of your contributions.
The next few weeks are going to be crazy as we get ready for year-end. I would like to thank you in advance for always being ready to help out and finding awesome creative solutions with tight timelines.
Thank you for bringing you're A-game to the latest request for proposal (RFP) presentation and for ensuring we got back to the prospect with the appropriate answers to their questions.
Congratulations on an outstanding RFP response for our latest prospect! You did an amazing job leading the team, keeping things organized and pulling everything together - the finished product was impressive!
__________
Recognition Tip: Here are 24 fast and fun ideas leaders can use to give employees the recognition they deserve
__________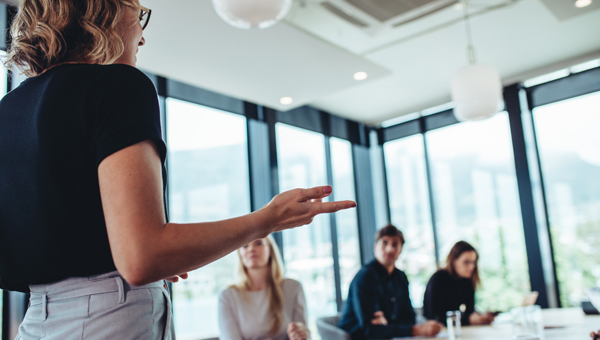 Leadership.
I can't tell you enough how much I appreciate your leadership through these last 2 weeks. I believe that in difficult times, our true character is most evident, and you've made us all feel inspired to do everything we can, think differently, accept change, and get on with it. Thank you. Really.
Thanks for everything you do.
Thank you for helping me ensure continuity of support for a very important account in the face of a resourcing challenge. I appreciate your patience while I learn the ropes and your collaborative approach to ensuring we're successful in juggling many (many!!) moving pieces.
Thank you for your guidance and support on the RFP pitch to our latest prospect. You flawlessly maneuvered across various demo sites whilst keeping the prospect fully engaged. Thanks again and fingers crossed that a decision goes our way!
Thank you for your leadership through these challenging times and for hosting a weekly team meeting, they are keeping me sane and are a high point of my week. I really appreciate all you are doing!
Thank you for being open and authentic with the team as we navigate through this crisis. Your encouragement and support are greatly appreciated.
Just wanted to say thank you for being a great manager. Your leadership, support, and advice since I've joined have made both my job and life much easier and appreciate all that you do.
Thanks for everything you do. I'm sure I don't say that nearly as often as I should. From organizing team lunches to setting up the new office, it could not have been easy, and your effort is much appreciated.
Thanks for your help and guidance over the last few weeks.
Thank you for all of your efforts. It's a good day to reflect on how far our team has come and all that we have accomplished together. Happy Employee Appreciation Day!
Nice job leading our client meeting today.
Thanks for your help!

Teamwork and collaboration.
I just wanted to let you know how much I appreciate all you do for the team. It is nice to have someone looking out for all of us and keeping us in touch with each other during this tough time. Thanks so much for all you do!
Thank you for always being such a great partner and collaborator. I appreciate it!
Nice job presenting to the team! Great collaboration.
Nice collaboration to make headway into our new target account! Thanks for the effort, it will be worth it in the long haul.
Thank you everyone for collaborating to ensure we are ready for our client's training next week!
Thanks so much for the speedy support today. We really appreciate it.
Thanks for the effort to respond to our client's RFP with a short timeline, nice job. Looking forward to the next steps!
Thank you so much for all of the support, I appreciate how busy you are these days!
Thanks for always being there when we need a hand and for everything you do. Your support has been truly appreciated and look forward to more collaboration!
Thank you for being my right-hand man/woman! You're always there for me when I need a hand and your dedication to client satisfaction is out of this world. Together, I think we make a pretty great team!
Appreciate you always being ready to lend a helping hand whenever necessary, and for taking stuff on whenever the team needs it!
Thank you for all the support and team effort. It is very much appreciated. Cheers
This is long overdue. Thank you for always being ready, willing, and able to help out. Your partnership is greatly appreciated.
Thank you for your continued support with everything. What would the team do without you!
Thank you for your consistent support with EVERYTHING! You are a pillar, and your support is so appreciated.
Thank you for coming together last minute to collaborate with our new client to set up a one-off program! This was very much appreciated!
__________
Recognition Tip: Here are 10 employees who deserve your recognition
__________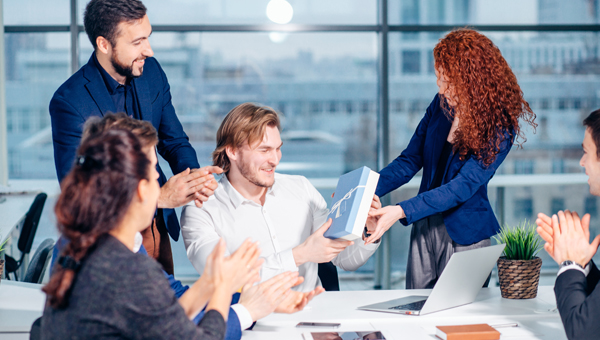 Work anniversary recognition.
Congratulations on hitting the 5-year milestone! I hope you enjoy your service award! You've earned it!
Congratulations on your service anniversary. You have made a great impact. We owe you another in-person celebration!
Happy work anniversary! You've been an awesome energy in our office. Keep doing what you're doing!
Congratulations on your employment anniversary! Glad you are a key part of our team.
Congratulations on your 5-year anniversary. Thank you for all you have contributed to our success and looking forward to many more years!
A little birdie told me that you just celebrated 8 years with us! We are so lucky to have you. It's been eye-opening for me to get a better understanding of all the work you do! Thank you for all your massive contributions over the years.
Congratulation on your anniversary. Your efforts over the past 7 years have had a huge impact. Looking forward to many more years!
Happy 3-year work anniversary!!!!
Happy anniversary and thanks for all that you are doing to contribute to our success.
Happy anniversary! 6 years and counting! Thanks for everything you have done to contribute to our success.
Happy 1-year anniversary with our team! I can't believe how quickly a year has gone by. You are invaluable to our team. Thanks for all you do!
Happy 5 years with our team! Guess you can say, it's getting pretty serious.
Congratulations on 10 great years. It has been a great partnership, looking forward to the next chapter.
Congratulations on your first year. You have accomplished so much and are a really great team player. Looking forward to many more years!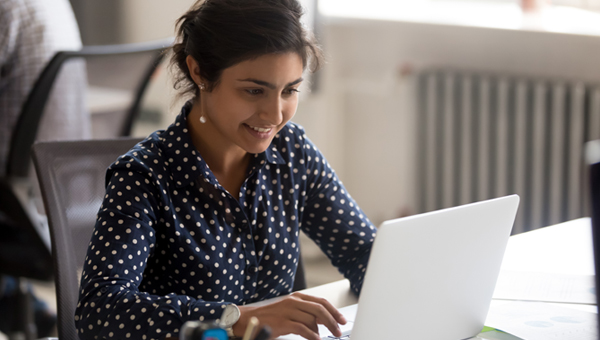 Recognizing a strong work ethic.
Thank you for taking our clients to great heights of success! Your dedication and hard work are not going unnoticed.
Thank you for your guidance in training during this very busy time. Your hard work and dedication to a seamless transition are appreciated so much!! :)
Thank you to everyone for your professionalism and dedication as we manage through this very fluid situation. Great to see everyone focused on helping each other and delivering for our clients and partners.
Thanks for all your hard work...you are so very appreciated.
Thank you for all of your hard work on all of our accounts - it doesn't go unrecognized! You are awesome!
Thank you for always going above and beyond what's expected of you. Your work and dedication are outstanding - thank you so much!
Thank you for your hard work on continuously keeping our team in the loop with our prospects....you got this!!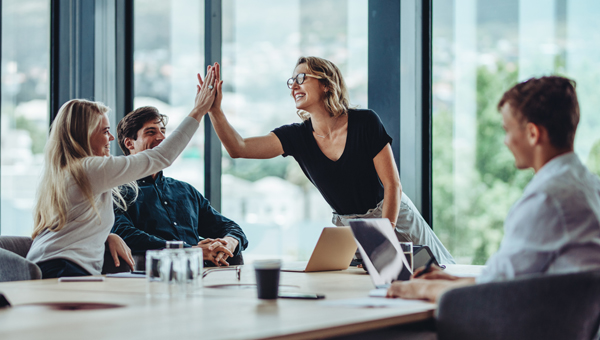 Appreciating project and goal completion.
Thank you for all of your support over the last couple of days with the program launches. You made things happen under tight timelines and your hard work and dedication to customer service are appreciated!
Nice work on your latest sale. Great to see another new client!
Thank you for the tremendous effort on the latest client program upgrade. I know you are all very busy with many projects, the upgrade was seamless and greatly appreciated.
Congratulations on another incredible result with our client's sale incentive program. There is a compelling story in the making!
Congratulations on adding a new client program!
We would never have finished this project on time without your contribution.
We hope these team and employee appreciation quote examples have inspired you to use your words to appreciate your employees.
Building empowered, engaged, and inspired teams of employees take more than spreading words of appreciation. It takes leaders with the right attitude and action to create a culture of appreciation.
Recognize and reward early and often.
While it is intuitive that people who are recognized for their work will stay around longer, BI WORLDWIDE's internal research proves the point. There is a strong correlation between recognition, reward, and a marked reduction in turnover.
Recognize someone once and you make an impact. Turnover among those who receive at least one recognition is 26.2% compared to 43.9% among people who have not received any recognition throughout the six months of our research study.
Recognize that person multiple times and you increase your impact. Employee turnover decreases as frequency of recognitions increases. A 10% reduction in turnover is seen among those who receive very infrequent recognition compared to those who receive much more frequent recognition.
Recognize and reward that person to maximize the impact on turnover. Turnover is 4x higher among employees with the lowest number of recognitions with an award compared to employees receiving the highest number of recognitions with an award
__________
Bonus Tip: How to create a successful employee recognition program
__________
Build a culture of recognition with a program built for you.
A well-designed points-based employee recognition program builds solid relationships through the use of peer-to-peer recognition and manager-to-employee recognition. Our employee recognition program, DayMaker allows employees to earn points for a variety of positive behaviours and redeem motivating and customizable award options from an online, mobile-friendly Merchandise Marketplace — tangible rewards are more impactful than gift cards — and Experiences Marketplace.
Using the principles of behavioural economics, DayMaker's social recognition component brings your Employee Value Proposition (EVP) to life in a fun, easy-to-use, employee-centric platform.
We're already excited for you. Ready to make employee recognition an ongoing part of your company's culture?