We recently introduced our Experiences Marketplace. From local wine tastings and brewery tours to weekend getaways, here are seven types of employee rewards and experiences your staff deserve – and really want!
1. Spa Experience
Relaxing music. Relaxing massage. Endless attention. Need we say more? Show appreciation to your employees with some dedicated 'me time' by giving them the option to redeem for a spa day. Spa experiences offered under our Experiences Marketplace gives reward participants a safe space to relax, rejuvenate, and de-stress in a wellness environment. Employees will return to work reinvigorated, refreshed, and motivated.
2. Wine Tasting or Brewery Tours
Many people like to wind down with a bottle of beer or a glass of wine. Give employee recognition program participants the opportunity to up their taste level with an Okanagan Valley, Niagara-on-the-Lake, or Vancouver Island Wine Tour or a Historical Brewery Tour in their home city.
3. Extreme Adventures
The benefits of exercise on our performance in the workplace are well documented, but the last thing you want to reward employees with is a trip to the gym. Instead, look for extreme adventure experiential rewards like zip-lining, white water rafting, kayaking, or even skiing. Not only will this give them an experience they can talk about and share, but exercising creates a sense of euphoria and can even lead to extended periods of increased happiness.
4. Music or Sporting Event Tickets
It's pretty much impossible to find someone who doesn't love either a certain kind of music or a specific sports team. With experiential rewards from our Rewards Marketplace, participants can attend a concert at venues like the Scotiabank Arena or Rogers Arena or more intimate spaces like The Commodore Ballroom. We also offer tickets to plays, museums, fairs, conventions, and theme parks.
5. Winter of Summer Getaway
Let your corporate reward program participants book that trip they've been waiting to take to visit loved ones, explore a new city or enjoy a change of scenery without leaving the country. No plan? No problem! According to a recent travel rewards study conducted by BI WORLDWIDE, last-minute travel is a popular trend with most travellers booking less than 21 days in advance.
Our Experiences Marketplace Itinerary Builder lets participants pick hotels, flights, rental cars, and experiential rewards, and then keeps track of how many points they need to earn to make it a reality. You can't beat the drive that comes from knowing your dream is within reach.
6. Staycation
Be a tourist for a day in your home city with local experiential rewards like kayaking, amusement park tickets, a themed walking tour or skip-the-lime zoo passes. Add a hotel or vacation rental to make a weekend out of it!
Expedia Group Media Solutions recently conducted research with a global audience to gather insight into how the pandemic has affected the mindset of travelling (Expedia Group Media Solutions – Traveller Sentiment & Influences 2020/2021). Many of their findings correlate with what we see for points redemption on BI WORLDWIDE's Experiences Marketplace platform.
They found that 7 in 10 travellers are now willing to drive up to 6 hours for a leisure trip. Rent a car (or use your own) and find things to do along the way. With over 22 categories of experiential rewards to choose from, no two routes will be the same.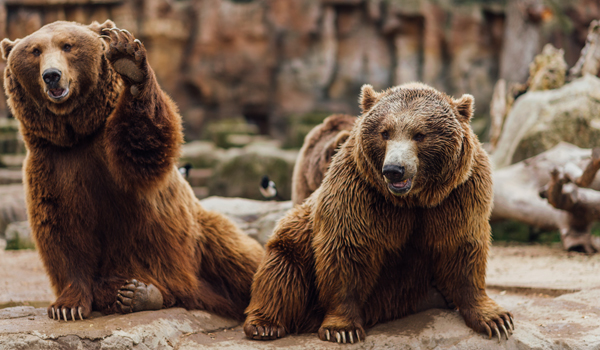 7. Cooking Classes in Peterborough
Peterborough, Ontario is known as the gateway to the Kawarthas, "cottage country". Both are known for their breathless beauty and endless activities.
After a day of fun-filled activities, have your participants join a local chef in creating a delicious meal and learning cooking techniques. Participants will also have wine pairings with their meal from local wineries, distilleries, and brew houses.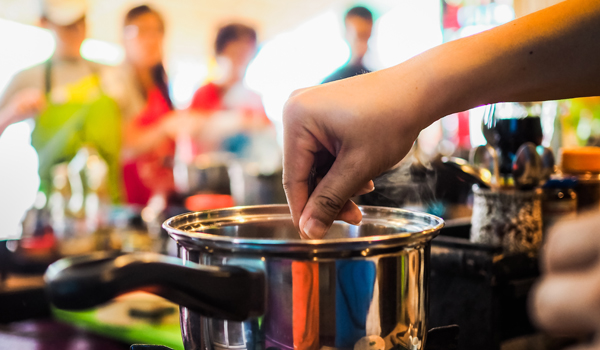 We know that experiences are the best way to reward employees. They're more memorable, personal, and shareable than monetary rewards like cash and gift cards. And the best part? They empower employees to indulge in their passions, explore new hobbies, and challenge their comfort zones through thrilling adventures.
And for you? They're proven to positively impact employee engagement, improve performance rates, and build a culture of recognition that boosts your employee value proposition (EVP) or employer brand (EB).
Ready to take your recognition efforts to the next level? Contact us to learn more about our Experiences Marketplace.