It can be difficult to control the customer experience your channel partners are delivering on behalf of your brand. Here are four ways to make sure it's a positive one.
As your customers interact with your channel partners, repeating the same experience over and over again can keep them coming back – but only if that experience is a good one.
Sure, your channel partner agreements include all the T's and C's, but ensuring a consistently positive experience for each of your customers is a real challenge when the people they interact with aren't your own. Here are some ways to help your channel partners deliver a great customer experience over and over again.
1. Make the first impression count. If your customer's first impression is negative, it will actually take eight positive interactions to overcome the negative one. With so many options to choose from, few customers will give you eight chances so make the first impression count.
2. Plan the experience from your customer's point of view. While it seems like a no-brainer, a shocking amount of time and money is spent on customer satisfaction initiatives by people who haven't set foot within their distribution channel for years. Get your team on the street or use reliable mystery-shoppers to really understand how your customers are being treated.
3. Your channel partners' employee experience translates directly to your customer's experience whether you like it or not. Give your channel partners the tools to attract and retain employees who reflect your brand and values. Onboarding, training, and recognition help their employees want to join, stay, and care – and that directly impacts your customers' experience.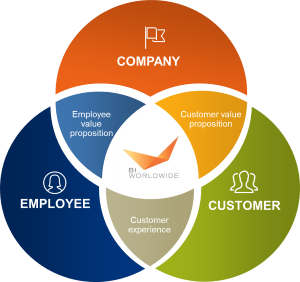 4. It's a proven fact that customers can often be more loyal to your business after they have experienced a service failure, than if it had never happened in the first place. Problems are an unfortunate reality so understanding the Service Recovery Paradox1 can help your channel partners turn a negative into a positive. Give them tools to train and reward their staff to recover with grace:
Admit fault and apologize
Make a sincere effort to resolve the issue
Offer some form of compensation for the inconvenience
......................
Source: The Service Recovery Paradox – Augusto De Matus, Henrique & Rossi, Journal of Service Research August 2007