For Original Equipment Manufacturers (OEMs) that sell their products through a network of channel partners and dealers, channel engagement is king. That's because the more actively you engage, the more you sell.
An engaged channel will deliver outstanding business results, be more loyal, more knowledgeable, and go above and beyond to ensure customer satisfaction and be more motivated to perform.
In a competitive market such as automotive where OEMs are competing not only for customers and market share but also for the best talent in the industry, a well-designed channel engagement strategy needs to drive personal motivation of your people to achieve your objectives.
However, many OEM channel managers within the automotive sector spend an excessive amount of time collecting data from a myriad of dealer sources, whether it's sales performance, aftersales, training, vehicle, maintenance, client survey or lead generation data. The list goes on. They rely on different systems to extract different reports to present the data in a meaning way.
To overcome disparate systems and inefficient processes requires a connected network of channel partners and dealers communicating via the same platform. One that allows them to launch sales incentives and training programs that address market conditions in a timely manner.
Drive channel performance
Introducing Channel Smart, BI WORLDWIDE's most advanced channel engagement solution. Incorporating the most recurring channel marketing requirements in the framework, Channel Smart is a modular channel incentive framework that is designed to drive channel performance.
Leveraging the principles of behavioural economics, Channel Smart combines all elements of your sales incentive activity to engage your audience and ensure that you are delivering on your sales strategy and maximizing every opportunity.
Built with the business improvement model in mind, it's the ultimate tool to communicate, train, measure, and reward across multiple audiences in order to succeed in an ever-changing and highly competitive market. Channel Smart's database is dynamic and secure. Over time, we have seen the database become the primary database for many of our automotive customers due to the high level of accuracy.
Maximize channel engagement
Channel Smart is designed to maximize engagement by delivering all of your incentive activity through one unified platform.
Consolidate all of your programs and deliver relevant performance messages to support programs and activity outside of the incentive programs
Focus on sales with a graphical snapshot of individual performance
Maintain multiple training and incentive programs at any one time for any audience
Broadcast messages about programs, recognize past achievers, and share details of the rewards motivating those who did not achieve to push themselves next time around
Seamlessly integrate the solution with other business tools such as Learning Management Systems (LMS), dealer portals or Dealer Management Systems (DMS)
Configure to meet your specific needs
Channel Smart is right on trend when it comes to configuration and has been designed to offer maximum flexibility.
Choose from a base template and add your logos and colours. Audience smart — the audience hierarchy — determines the information that displays for each user — making sure it's relevant and personalized.
While Channel Smart is a complete end-to-end solution, we also know that at times, you may have specific requirements for your individual business. If we have not yet built what you are looking for, we can customize current elements or start with a blank canvas and build new functionality designed around you.
Focus on sales
The platform is designed to deliver for all dealership audiences, from the dealer to the parts manager, service team to the business manager, but we know that when it comes to the crunch, sales drive every business.
Count-down timers can be turned on and off for specific sales campaigns. Counting down to the end of the month, end of a program or end of a sales event helps to focus salespeople by reminding them that they only have a limited amount of time left to reach their sales targets.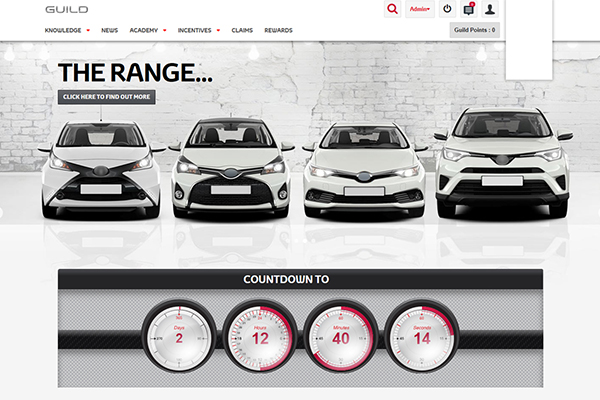 Sales dashboards are a quick and easy way to see how team-based sales performance is trending across programs and dealership dashboards help to drive overall performance and provide a snapshot of team-based KPI's.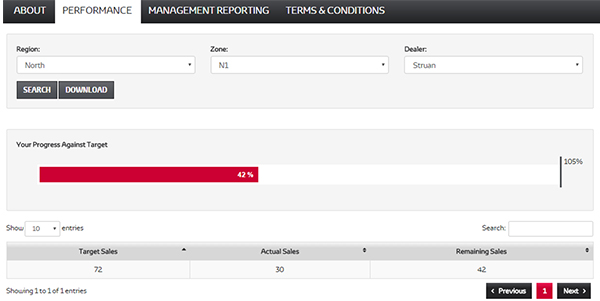 Deliver incentives in days, not weeks
Go to market with a sales incentive within days to support the achievement of multiple targets across the business. We have taken the style of incentives often used in the automotive industry and created quick-to-market versions.
You tell us the target and we'll design the model, give you the rules, design the reward, and deliver your incentive in a matter of days.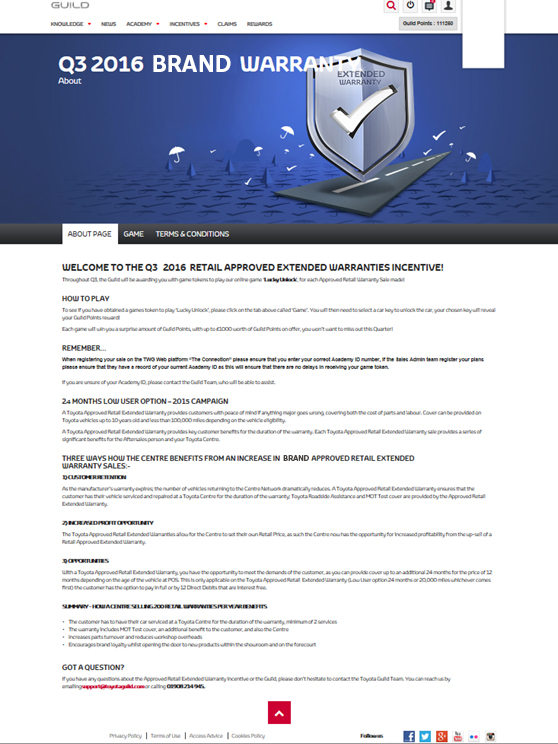 Target incentives to drive ROI
Target your audience with incentives and vivid, timely, and segmented communications that drive incremental performance for your brand. By tailoring your messages to an audience based on performance and engagement level, participants will feel like the opportunity being presented to them is unique.
By doing so, you will drive behaviour change and maximize the outcome of the program at an individual level. You can also maintain multiple programs for an individual audience at any one time, moving the needle on performance in more than one area.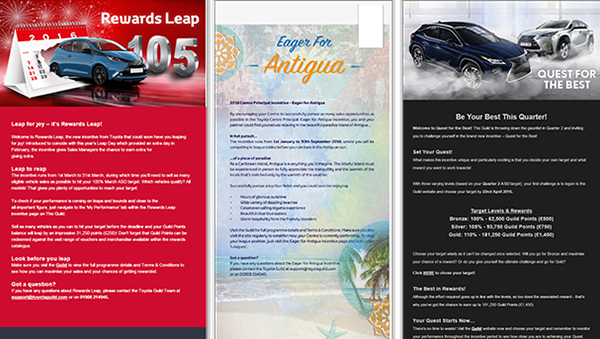 Deliver messages that drive results
Drive maximum results by engaging each participant to deliver greater performance than their baseline throughout the program period. The message that you send to a top performer will differ significantly from the message you send to a bottom or middle performer.
Channel Smart is built with smart communication tools to help drive home business and program messages. In today's fast-paced business world, it's important that every message is relevant. Capturing attention is hard. Our attention span is nine seconds, only one second more than a goldfish! We make sure that when we do, the message is right on target.
Provide online learning
Training people on what we want them to do and how we want them to do it is critical in order for them to hit the targets. Channel Smart supports face-to-face learning with in-built online tools to deliver product and other training. Quizzes can test product knowledge and identify gaps.
Training results can be integrated into the program rules – either as a qualifier, award points earning opportunity or awarding for results.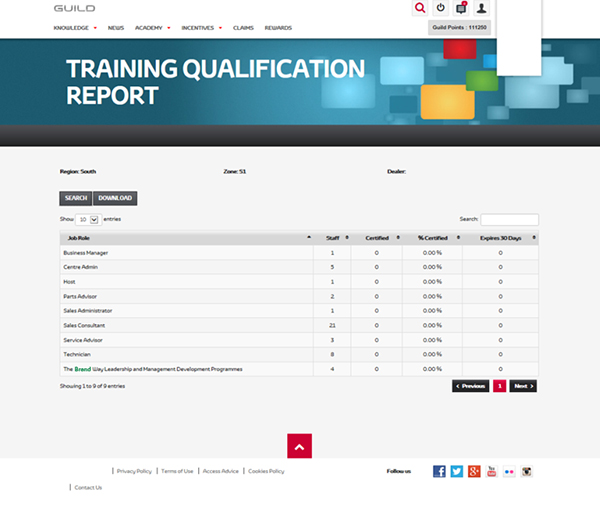 Gamification techniques such as badges incorporate an unlocking principle. They encourage program participants to progress through a series of levels depending on how many badges they have achieved. It's a highly engaging and popular mechanic.
View real-time measurable results
Channel Smart's comprehensive reporting suite allows you to generate customizable reports and manage entitlements appropriately, providing access only to those who need it. As customer data is received, results are published in real-time giving you access to up-to-the-minute results data.
Focus on attention and improvement
A balanced scorecard enables you to explore "what if" scenarios and adjust your business strategy to further maximize your team's performance. Dynamic traffic lights are a quick indicator of dealer performance. The balanced scorecard also enables field teams to manage their dealers and have constructive conversations across all areas – not just sales.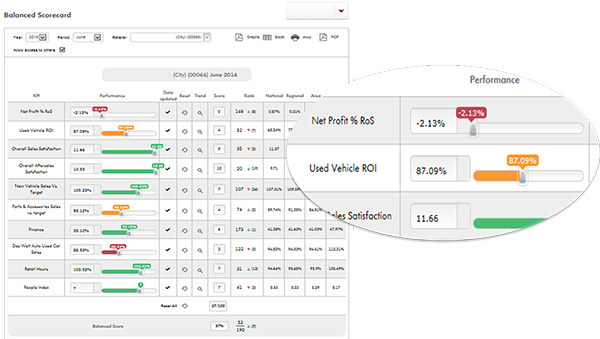 Conclusion
In order to succeed in an ever-changing and highly competitive market, OEMs will need to adopt new channel engagement capabilities to communicate, train, measure, and reward across multiple audiences.
Adopting these capabilities will not only eliminate timely and inefficient data collection processes but help automakers deliver outstanding business results from their dealer networks.
Ready to build excitement, inspire performance, and grow revenue? Contact us to schedule a demo of Channel Smart or download this handy guide to learn more.